Harry and Toney Douglas were born in Tampa, Florida to Harry and Stephanie Douglas. Harry, Toney and their older sister Jamila were raised in Jonesboro, Georgia. They often participated in community activities with their parents. The result was a foundation that would change their community and inspire other leaders.
Harry and Toney Douglas are the founders of The Douglas Brothers Foundation, Incorporated. Harry and Toney Douglas as children served in the community helping people and feeding the homeless with their parents.
Their philanthropic desires were inspired by their experience playing youth sports, serving in their community and observance of other youth disadvantages.
Prior to Harry and Toney leaving to attend college, they wanted to continue making a mark in their community that could not be erased. The Douglas Brothers Foundation was created to provide hope for youth and their families to build a better community.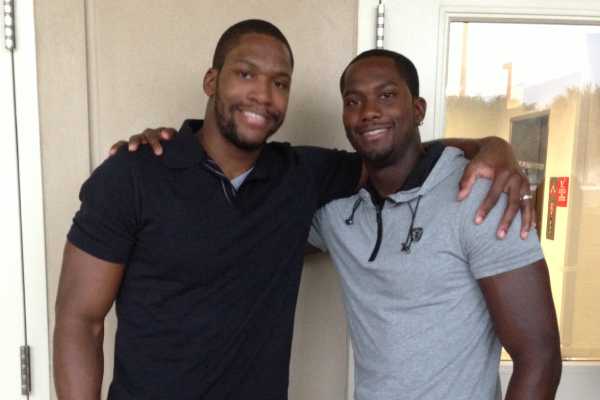 The foundation mission is to educate and empower underprivileged youth and families in our community to achieve their life and career goals, while building stronger communities that support the betterment of younger people. Thus we are "touching and changing lives."
Our goal is to provide services and resources for the community to enhance the lives of underprivileged youth. The services and resources are: Workshops, Career Development, Reading Club, Financial Literacy Events, College Tours, Life Skills, Community Outreach, Mentoring, Camps, and Sports Programs.
Harry Douglas IV is a prominent leader on the football field and in the community. In his early years, he played basketball, baseball, football and ran track in high school. He attended Jonesboro High School and was a pioneer and scholar athlete. He often participated in community events with his parents and developed a passion to mentor young people.
Harry obtained an athletic scholarship to University of Louisville and was a standout athlete. He was a two times First Team Big East Player, Third Time All American, One of All Time Leading Receiver in Big East, and at University of Louisville tied the Orange Bowl Record 10 Reception, 168 yards. He graduated from University of Louisville in 2007 with a BA in Political Science.
Harry was drafted in 2008 as the 83rd pick player by The Atlanta Falcons. Harry played seven years with the Atlanta Falcons and three years with Tennessee Titans. He was a dedicated and motivating player. His career stats were as follows: average 12.1 yards, 10 touchdowns and 310 catches for 3,759 yards.
Although Harry achieved much success in the NFL, his accomplishments stretch far beyond the football field. Harry was awarded 2014 Clayton County Community Server of the Year,2014 Atlanta Touchdown Club Man of the Year, and was the National Football League Players Association (NFLPA) Rookie Symposium Speaker for 2 years. Harry strongly believes in giving back to the community and motivating youth to be successful. He participates in numerous community events and is very active as a key-note speaker to young people at schools across the state of Georgia. Harry values partnership to make a positive impact in the lives of youth. He is the co-founder of The Douglas Brothers Foundation, Inc. and is. an "Honorary Big" for Big Brothers and Big Sisters of Atlanta.
Currently, his career journey includes ESPN Analyst- co-host ESPN College Game Day on Twitter.com/ESPN, co-hosting Fox5 Rise Up Tonight, co-hosting the Atlanta Falcons pregame/post-game show on 92.9 The Game radio station. In addition to hosting and producing his own show "The HD Connection." When Harry is not busy pursing his broadcasting career he enjoys cooking, traveling, and spending quality time with his wife Kierra Douglas and their two children Harrison & Harry V.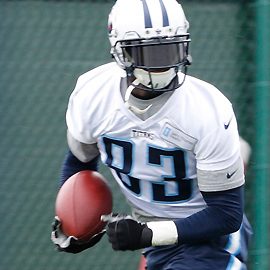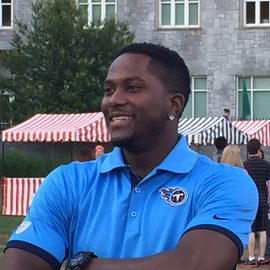 Toney is a standout professional basketball player and serves in the community. Toney Douglas graduated from Jonesboro High School in 2004 and obtained an athletic scholarship at Auburn University in which he was one of the Top College Freshmen. Toney finished his collegiate career at Florida State University where he was First Team All ACC, Defensive Player of the Year, Rival.com ACC 2009 Player of the Year, Second Team Sporting News, All American Third Team, AP All American, and One Florida State Top 3 Players of all time. Toney graduated from Florida State University in 2008 with a BA in Social Science.
Toney was drafted by the NY Knicks, the 29th pick of the 2009 NBA Draft. Toney had the opportunity to play with many other NBA teams; such as Houston Rockets, Golden State Warriors, Sacramento Kings, Indiana Pacers, Miami Heat, New Orleans Pelicans, and Memphis Grizzlies. His career stats averages in NBA are: Per game, 7.6 points, 2.3 assists and total points 3,009. He took his professional skills one year to the China Basketball Association and played for The Jiangsu Dragons. Toney played in 35 games averaging 19.1 points, 4.8 rebounds, 3.3 assists and 2.1 steals. Toney currently plays as a guard with Anadolu Efes of the Turkish Basketball Super League and the EuroLeague.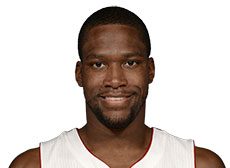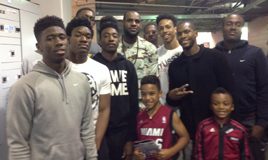 Wherever Toney travels in his professional career, he always make time to serve in the community and mentor youth. He speaks to youth encouraging them to believe in themselves and remain in school. During his off season, he volunteers at the Douglas Brothers Foundation coaching basketball, mentoring children and motivation youth to excel.
Let's also give a big thanks to all for a job well done- the Douglas Family, the volunteers and all of the sponsors